Projects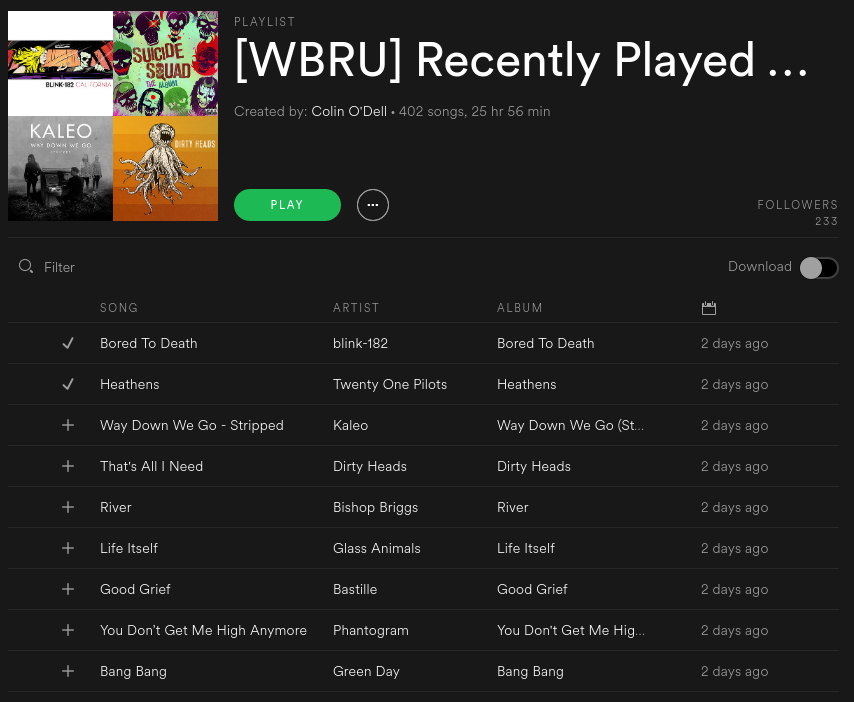 A small side-project to automatically create/update Spotify playlists with songs played by my favorite radio station (as recorded by TuneGenie).
You can listen to the auto-generated Spotify playlists here:
Firmware library for Adafruit's USB + Serial Backpack Kit with 16x2 RGB LCD.
This library only supports the TTL serial connection. Currently this library only supports the Particle Photon, though it should be possible to support other boards with minimal adjustments (if any).
gulp-eol-enforce is a simple Gulp plugin which tests the line endings of files. For example, if you prefer Linux-style line endings, this plugin will throw an error if any files contain Windows line endings. This is particularly useful when used as a pre-commit hook.
Custom coding standard based off the Zend standards, plus some logical inclusions like:
Ensuring proper indentation and line endings
Disallowing temporary debug functions and commented-out code
etc.
Zero-amount payment driver for the Omnipay PHP payment processing library. It basically allows you to process $0 orders without needing to implement special code to skip the payment processor in these cases.